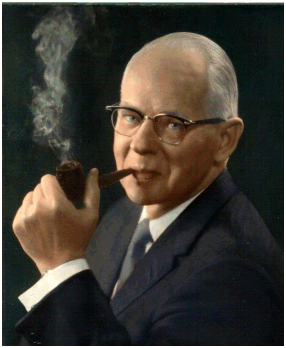 This site is dedicated to finding and documenting the ancestry of our family. It all started with the famous Ford Family reunions (insert your stuff here about how you started the reunions and about grandpa). As time went on we realized the special bond we created by these reunions and wanted to preserve their memory for generations to come. This sparked our curiosity about those who came before us as well blah, blah......
Well, let us begin. This is the story of the Fabulous Ford Family, which all began in Rockford, Illinois many many years ago. Actually it goes back much farther than that, of course, but for those of us who are part of the family now, and knew Grandpa Ford when he was alive ... well, we think it all began there.
The founder of the Ford Family was, of course, the very first Grandpa Ford, shown here. He was much beloved by all who knew him. There are many other Grandpa Fords now, of course, and even a Great-Grandpa Ford. And more are sure to come.